(2018)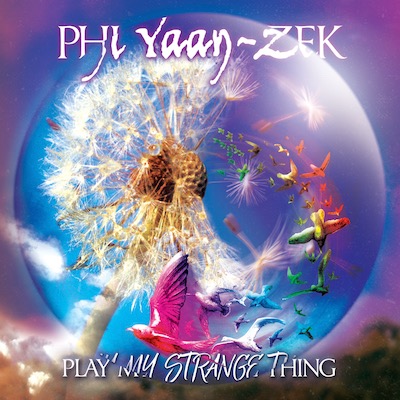 Starring:
Phi Yaan-Zek - vocals & guitar 
Marco Minnemann - drums 
Bryan Beller - bass 
And Featuring:
Mike Keneally - vocals, keyboards & guitar 
Lalle Larsson - piano, electric piano & hammond organ 
Ola Olsson - trumpet & flugelhorn 
Description:
The curious companion album to 'Reality Is My Play Thing', originally only available as part of the Special Edition Triple CD set, and now released on its own exclusively through Bandcamp here. 
This is Phi's 'Lumpy Gravy' style album of new music from the Californis sessions, combined with weird out-takes, freaky alternate versions, behind-the-scenes sounds and special musical surprises.  Perfect for those who want to dive even deeper into this post-Zappa world of sonic adventure.