(2000 Original Release/2020 - 20th Anniversary Expanded Edition)
Starring: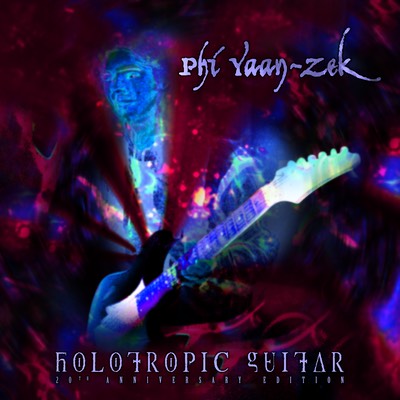 Phi Yaan-Zek - guitar, bass, keyboards, glockenspiel, tanpura, percussion, voices, drum programming, sampling & sequencing
And featuring:
Andy Edwards - drums on tracks 1, 8 & 11
Jack Humphries - bass on tracks 4, 8 & 11
al-Tabasi - additional percussion & invocations on track 2
Matt Williams - turntable manipulation on track 9
Oberon Rex - drums on track 9
Lalle Larsson - keyboard solo on track 11
Todd Duane - second guitar solo on track 11 
Description:
The new expanded (remixed and remastered) 20th anniversary edition version of this album originalled released in 2000.
"Last year I had the idea to remix and remaster this album for a 20th Anniversary reissue, so I went back to my original 8-track cassette master tapes - yes most of this material was recorded on a Yamaha MT8X 8 track recorder and mixed onto DAT via a Yamaha ProMix 01 digital desk. It was while digitising these recordings that I also re-discovered many other exciting pieces that had fallen by the wayside over the years. I thought it would be great to include some of these recordings in an expanded edition of 'Holotropic Guitar' as they were all recorded in the 90s and share the same adventurous sonic world that I had back then.
While remixing I wanted to strike a balance between keeping the integrity of the original recording and improving the production quality. This meant in some cases adding some extra guitar and keyboard overdubs, sometimes in order to change a mono part into stereo, or to finish off and give extra depth to a recording. Some of the drum and bass parts have been re-recorded courtesy of Andy Edwards and Jack Humphries, which was a necessity in a few cases where the original MIDI data was missing or corrupted. The music has now been mixed with the quality and attention to detail that just wasn't possible with the studio technology I had available to me 20 years ago. 'Holotropic Guitar' sits firmly alongside my first 2 albums as a representative showcase of my musical world in the 90s, and it is very much of that era in its sounds and influences. I'm happy to be able to share all that again with you in this new expanded edition."
Phi Yaan-Zek, The Long Mynd, Shropshire, May 2020.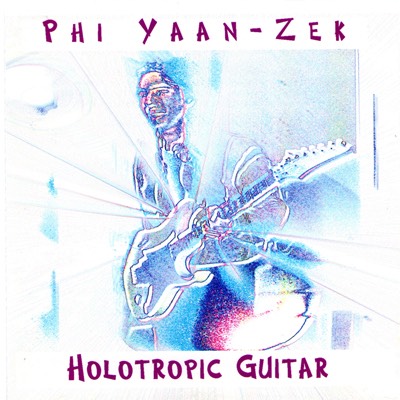 Original 2000 CD cover.