(2018)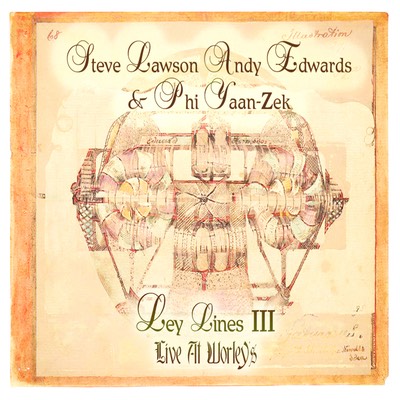 Starring:
Steve Lawson: bass, loops, on-the-fly resampling, electronic percussion 
Andy Edwards: drums
Phi Yaan-Zek: guitar, things that are guitar but really don't sound like guitar
Recorded live at Worley's at The Swan, Stourport, UK, on May 2nd 2017, and released a year to the day of the show. This was a chance to present ourselves to the rock-orientated audience of The Swan in Stourport, while wondering how our 100% improvised set of prog fusion madness would go down. They loved it, with our improvisations, as they often do, revealing a symbiotic link with the audience and adding a unique flavour to the music on offer here. So feeding their reactions and expectations into the cauldron of possibilities we recorded this never to be repeated set of experimental ambience, progressive grooves, jazzoid weirdness, ethereal sounds, rock-out riffs and telepathic metamorphoses, all presented here for your listening pleasure.
Phi Yaan-Zek May 2nd 2018