(1997 Original/2007 Remixed & Remastered)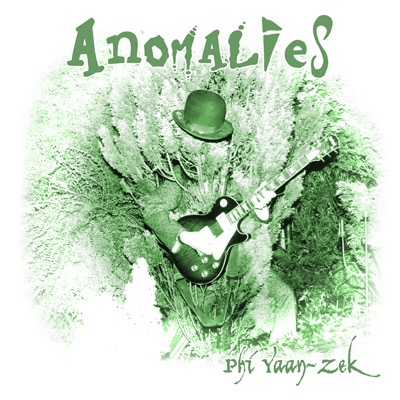 Starring:
Andy Edwards - drums
Lalle Larsson - piano, prepared piano & keyboards
Mark Hartley - bass
Phi Yaan-Zek - guitars, keys & other stuff
And featuring:
Chairman Fred - voice
Clare Sain Ley Berry - voice & additional percussion
David Da Silva - percussion, voice, psychedelic berimbau
Oliver Oakenshield - percussion & atmospheric enhancement
Sven Stichter - voice & destruction of Wayne Brasel's guitar
Todd Duane - voice & destruction of Wayne Brasel's guitar
Description:
Prepare yourself for a crazy guitar-driven whirlwind tour through mystical prog rock, demented jazz metal, flipped-out fusion, otherworldly odd meter electronica, hyper-shred freakout solos, evocative ethno-flavours and psychedelic soundscapes! This is the long-awaited re-release of Phi Yaan-Zek's most eccentric 2nd album "Anomalies". Newly remastered and remixed, this special 10th Anniversary edition features 3 bonus tunes not on the original release plus new artwork, photos and extensive liner notes all packaged in a full colour 12 page booklet. Originally released in 1997, "Anomalies" is a highly enjoyable and original journey through Phi's earliest guitar-based instrumental recordings from the 1990s, which recalls at times the most playful elements of Zappa, Keneally and early Vai.
Joining Phi on this fun and daring musical adventure is a line-up of exceptional musicians including ace UK drummer Andy Edwards (Robert Plant, IQ, Neo, Frost), former Robert Plant bassist Mark Hartley and renowned piano/keyboard virtuoso Lalle Larsson (Karmakanic, Electrocution 250). Throw in Phi's explosive guitar playing and compositional prowess into the mix and you have a guitar instrumental adventure like no other!