(2018)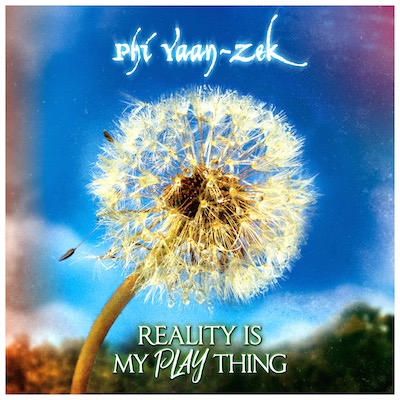 Starring:
Phi Yaan-Zek - vocals & guitar 
Marco Minnemann - drums 
Bryan Beller - bass 
And Featuring:
Mike Keneally - vocals, keyboards & guitar 
Lalle Larsson - piano, electric piano & hammond organ 
Ola Olsson - trumpet & flugelhorn 
Murphy McCaleb - bass trombone 
George Sleightholme - clarinet & bass clarinet 
Description:
This expansive double album of genre-bending progressive tracks unites Yaan-Zek with a bunch of his long-time friends who happen to be a collection of the world's most respected and revered instrumentalists. Reality… sees the continuation of Phi's 15 year collaboration with global drum superstar Marco Minnemann (Steven Wilson, Aristocrats). Virtuoso keyboardist Lalle Larsson (Karmakanic, Anderson/Stolt) has a connection to the Phi's story that runs even deeper, having worked with him since the early 90s. Rounding out the core band are Zappa band legend Mike Keneally on keyboards, vocals and guitar, and bassist-to-the-stars Bryan Beller providing the signature lowend presence that has underpinned records and tours by Satriani, Vai, Dethklok and The Aristocrats for the last two decades. 
Recorded in the UK and Southern California Reality Is My Play Thing is an exhilarating blend of the intricate-yet-accessible west coast rock of Frank Zappa or Steve Vai together with a distinctly British off-kilter eccentricity (XTC, Gentle Giant, Cardiacs) married to the sweeping cinematic grandeur of Steven Wilson or even John Barry. The 11 year gestation has yielded an epic project - the core double album (expanded to a triple album for the special edition!) has two distinct halves - one disc is vocal and the second mostly instrumental. Maintaining a balance between accessibility and at times intense instrumental complexity, the entire set has a deeply cohesive feel that rewards deeper listening.