(1997)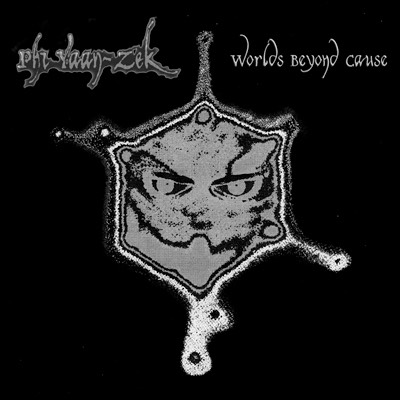 Starring:
Phi Yaan-Zek - guitar, bass, percussion, keyboard, voices, programming and sound effects
Nathan Doyle - additional drum machine programming on (8)
Sophia Ansari - voices
Andy Banks - Balinese field recordings
Description:
The seriously, seriously intense debut album from Phi, with warp-driven guitars, twisted odd meter techno, hyperactive rhythms, alienised soundscapes and a 'Jazz From Hell' attitude. Originally released in 1997 after two and a half years locked away in a world of dedicated musical experimentation and self-discovery, the result was certainly a bold move away from the predictable instrumental album genre of the time.  Dark, experimental, mesmerising and innovative, this album occupies its own unique sound world - one that you are unlikely to hear anywhere else!
Venturing into the kind of territory associated with the likes of Mr Bungle (Disco Volante period), Frank Zappa, Nine Inch Nails, Buckethead, Univers Zero and King Crimson, this CD will draw you into a netherworld of groundbreaking instrumental music. Whether it's a mutating spooky atmosphere, a cascade of psychedelic guitar virtuosity and schizophrenic electronic percussion, or a torrent of high-velocity surreal speed metal, this album is constantly full of surprises. There even seems to be an EVP (recorded ghost voice) that appears at 2:45 on track 4, where a voice saying the word "trapped" somehow recorded itself onto the master tape during the mixing process! 
Yet again Phi's often noted 'unrepentant sense of adventure' doesn't disappoint. 'Worlds Beyond Cause' is a daring and personal exploration of the bizarre, the dark and the frantic.
"Worlds Beyond Cause" is now available for the first time as a digital download exclusively via Bandcamp.