(2019)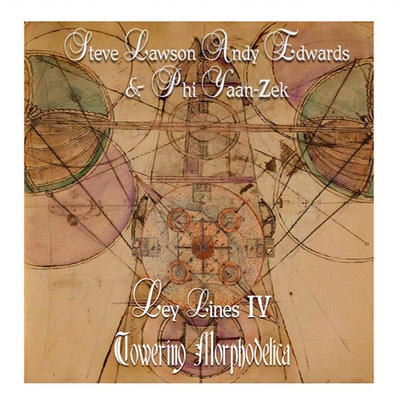 Starring:
Steve Lawson: bass, loops, on-the-fly resampling, electronic percussion 
Andy Edwards: drums
Phi Yaan-Zek: guitar, things that are guitar but really don't sound like guitar
Morphodelica is the word for me that best describes the mystifying sound collages that merge and emerge from one another when me and my immensely creative cohorts of Andy Edwards and Steve Lawson open ourselves up to the 'Great Spirit' of spontaneous music creation. I have no idea how the final result will sound, I just show up with my guitar, laptop and a bunch of never tried before curious audio plugins, and surrender my musical skills to the flow of the moment. Similarly Andy constructs a drum kit out of whatever happens to be in his car at that moment, and weaves-in compelling grooves and textures with deep finesse. Steve is a true visionary musician, such that his sound is constantly evolving between each Ley Lines show, guaranteeing a contribution that is always fresh and trailblazing. The result is a never-to-be-repeated musical experience that captures something new, wonderful and of that moment. So here for you on this 4th Ley Lines release is the first set from the live show we did at The Tower Of Song in Birmingham, UK on the 23rd July 2017. It is indeed 'Towering Morphodelica'! 
Phi June 2019

Phi Yaan-Zek, June 2019.